Firm Profile
Attorney Staycie R. Sena is an Orange County criminal defense lawyer who is dedicated to her clients and their needs. Ms. Sena represents clients in Orange County and surrounding areas with cases involving DUIs (driving under the influence), assaults and batteries, domestic violence, child abuse, grand thefts, petty thefts, embezzlements, forgeries, drug possession, transportation, cultivation and sales, sex crimes and all other criminal felonies and misdemeanors. She aggressively represents each client through every phase of the legal process.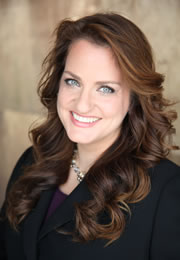 Staycie R. Sena
Staycie R. Sena graduated Phi Beta Kappa and magna cum laude with a Bachelor of Arts degree in Philosophy from the University of California at Riverside in 1993, having completed her undergraduate education in a mere three years. She then went on to obtain a Juris Doctorate degree from the world-renowned Stanford Law School in 1996, becoming one of the school's youngest graduates in history. Upon graduating from Stanford and passing the California Bar Exam on her first try, Ms. Sena became an associate at several national law firms, including Pillsbury Winthrop Shaw Pittman and Stradling Yocca Carlson & Rauth. Eager for courtroom experience and wanting to fight for ordinary people, she left the lucrative life of a prestigious law firm associate and went to work as an Orange County Deputy Public Defender.
Ms. Sena quickly became well-respected for being aggressive, ethical and prepared. In the year 2001, she tried seventeen (17) cases through to jury verdict, which was more than any other attorney in Orange County and more than most lawyers try in their entire careers. Ms. Sena left the Orange County Public Defender's office and went to work representing the actor Robert Blake, who had been charged with a special circumstances homicide. With the help of her persuasive counsel, the case resulted in an acquittal, or not guilty verdict.
Judges and other attorneys have described Ms. Sena as "passionate," "relentless" and "among the top criminal attorneys in Orange County." She has won cases at trial that other attorneys had given up on. Recently, she has had serious cases such as child molestation and assault with a deadly weapon with great bodily injury dismissed. She has had many other serious felonies reduced to misdemeanors and many misdemeanors dismissed outright.
Ms. Sena is a published author who has written several articles on legal topics. She also gives talks on recent developments in the legal community, and has served as an adjunct professor at the University of California at Riverside. Ms. Sena is a member of the court-approved panel of attorneys at the Harbor Justice Center. She is currently President of the South Orange County Bar Association, a past Board Member of the Newport-Harbor Bar Association, and is involved with the West Orange County Bar Association, the Orange County Bar Association, the California Public Defenders Association, and the Stanford Professional Women of Orange County.
Criminal Defense Paralegal
Orange County Criminal Law paralegal Randall C. Waldrep holds a Bachelor's Degree in Physics from the University of California at Irvine and a Master's Degree in Education.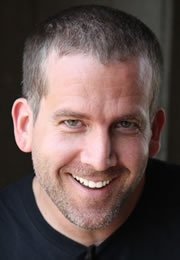 Paralegal Randall C. Waldrep
He is currently enrolled in the prestigious paralegal program at the University of California at Irvine, where he maintains a 4.0 average. Before becoming a criminal defense paralegal in Orange County, Mr. Waldrep taught Physics and Chemistry at Sage Hill High School in Newport Coast and Santa Margarita Catholic High School in Rancho Santa Margarita. Mr. Waldrep now handles research and administrative matters for Orange County criminal attorney Staycie R. Sena.